4 million vehicle listings!
At WOM, we remarket more than 450,000 vehicles annually, making us one of the largest online auction platforms for salvage vehicles in Europe.
After breaking the 3 million mark in 2018, we have now reached the 4 millionth vehicle listing on our platform in August 2020! Despite home office measures and distance regulations, this special occasion should of course be duly celebrated, so we met online by teams to toast together.
You wonder which vehicle was the 4 millionth? A Mercedes-Benz M-Class succeeded in claiming this title and of course our first bidder on this vehicle should not be left empty-handed.
As a special thank you, our customer Autobryl, the first bidder on the 4 millionth vehicle, received a small WOM gift package. We wish you a lot of fun with it and are already looking forward to the next million!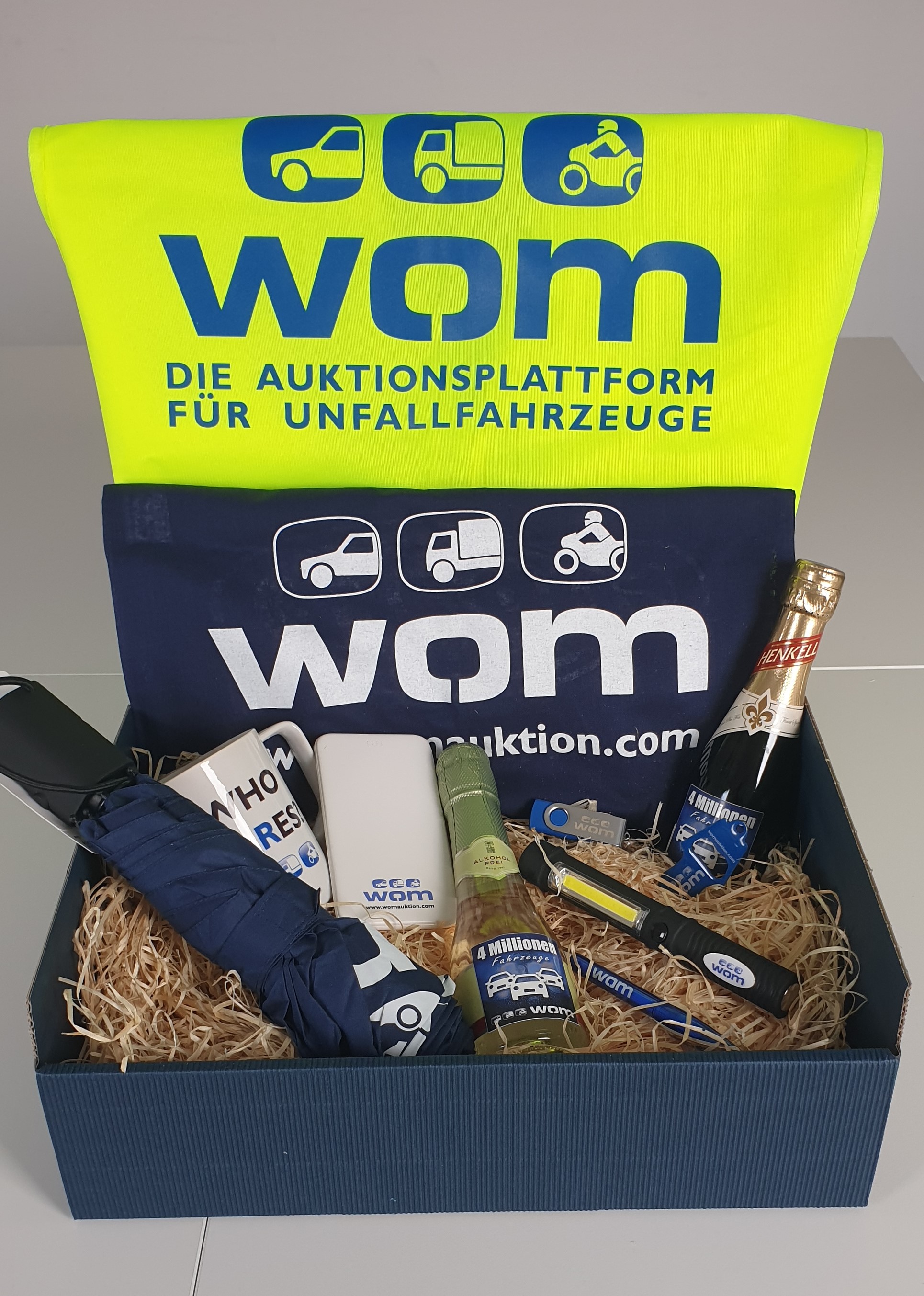 Become a buyer at WOM and
register now
.